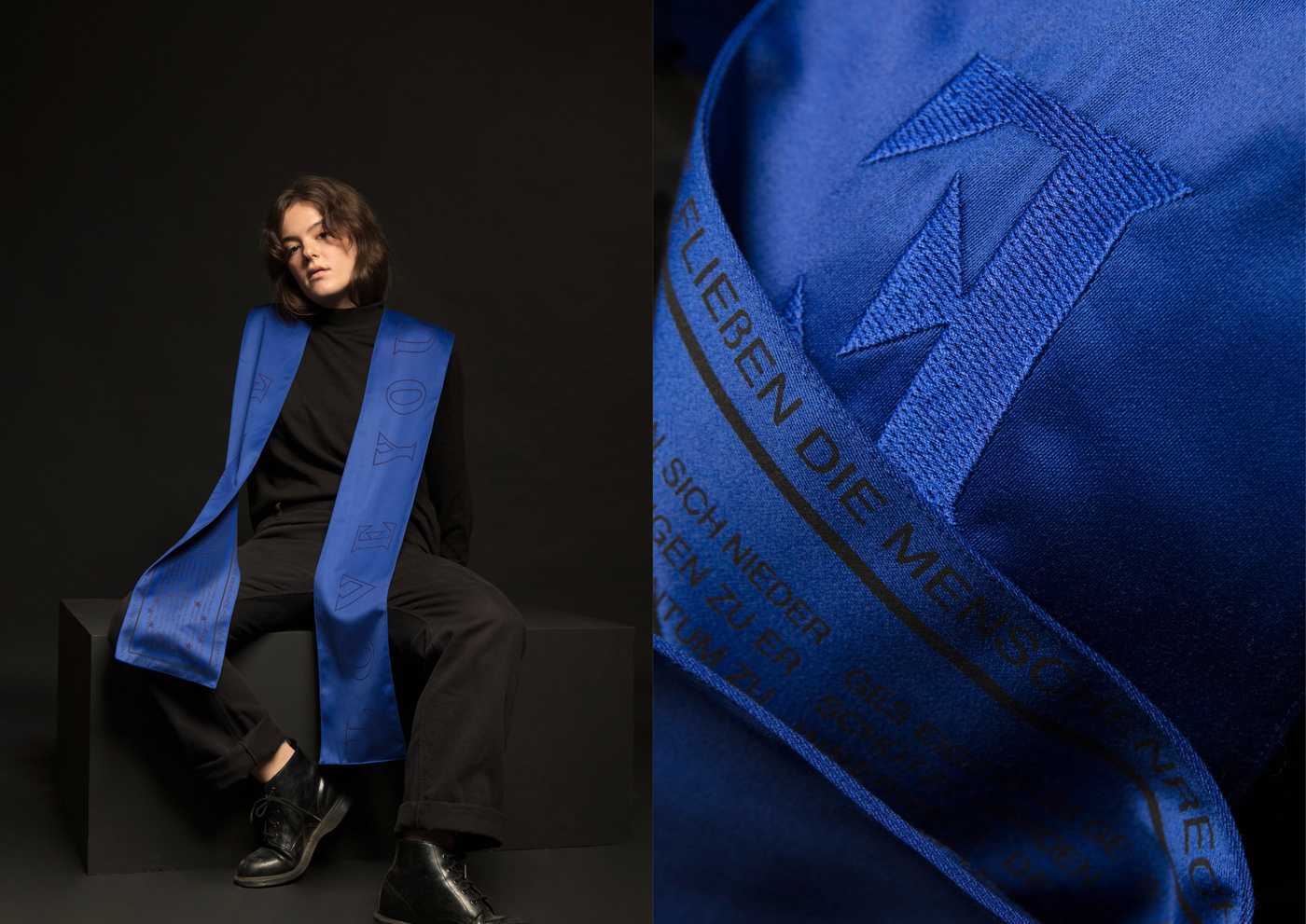 INFO
Dignity, freedom, equality, solidarity, citizen's rights and justice are the fundamental values of Europe written down in the Treaty of Lisbon in 2007. These values are partly formulated very abstractly. To make them more comprehensible and approachable we translated them into a piece of clothing.
Our goal was to show, what Europe stands for, which rights everyone of us has, so that in consequence these rights can be demanded. The Stole "Europe, I love you" is inspired by the movement of young people who vouch for the idea of Europe. By wearing the stole they set a mark pro Europe as a community of values.
Credits
A project with Bettina Willnauer.